Have you had a chance to meet our staff? Here's a little bit of information about the Constituency Assistants who work at MLA David Eby's community office: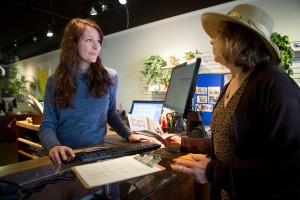 Gala Milne has worked in radio, design and dialogue to facilitate story telling and community building since her time studying Communication at SFU. She is a big fan of long distance cycling, having completed trips through Eastern Europe, the Maritimes and Haida Gwaii. Gala's favourite things about VPG are the creek at Tatlow Park, the view from Trimble Park and the Royal Canadian Legion #142. Gala is at the office Monday-Friday.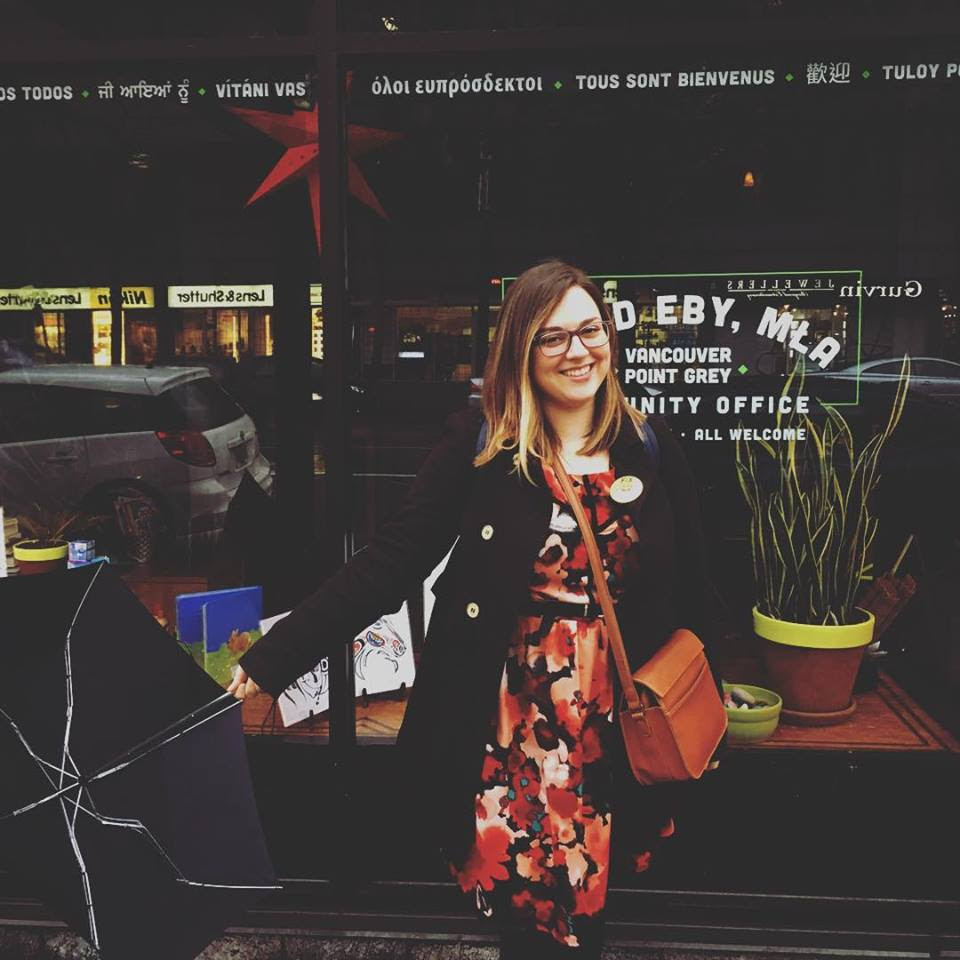 Anna Lindsay-Baugh developed a passion for government and community organizing while completing her studies in International Relations at UBC. She has worked in the health care field in various capacities since 2012 and has a deep interest in mental health and building supportive, engaged communities. Anna's favourite things to do in VPG include walking the path from Jericho Beach to Spanish Banks, taking in the ocean views and watching the sailboats from Volunteer Park, and exploring local businesses. Anna works at David's office Wednesday-Friday, and Mondays and Tuesdays works at the Kelty Mental Health Resource Centre at BC Children's Hospital.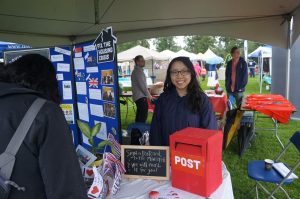 Lucinda Yeung was born and raised in Richmond, BC where she currently lives. Before starting in politics, Lucinda worked with the Richmond Food Security Council where she had an interest in ensuring a food-secure plan for the future of the region. You can often find her testing out the cuisine of West Broadway from spanakopita to earl grey donuts. Lucinda is available to provide services in Mandarin and Cantonese on Mondays and Tuesdays.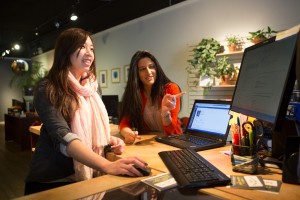 Junie Chong grew up in Vancouver and graduated from York University in Toronto with an honours degree in Human Resource Management. Having immigrated from Hong Kong, Junie is fluent in Cantonese, Mandarin and English. She also brings years of experience in community service to the team.  Junie's favourite thing about VPG is Spanish Banks on a sunny day. Junie is currently on leave from the office while working a contract with the BC Government Employees Union.