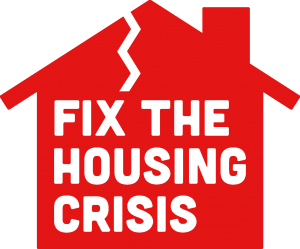 Housing in BC: Check this page for updates on letters sent and received, relevant news articles and events and resources.
Email Updates:
David's housing update email, July 27 2016: http://eepurl.com/b_lUfL
Current housing news:
http://davidebymla.ca/news_category/housing/
Upcoming event: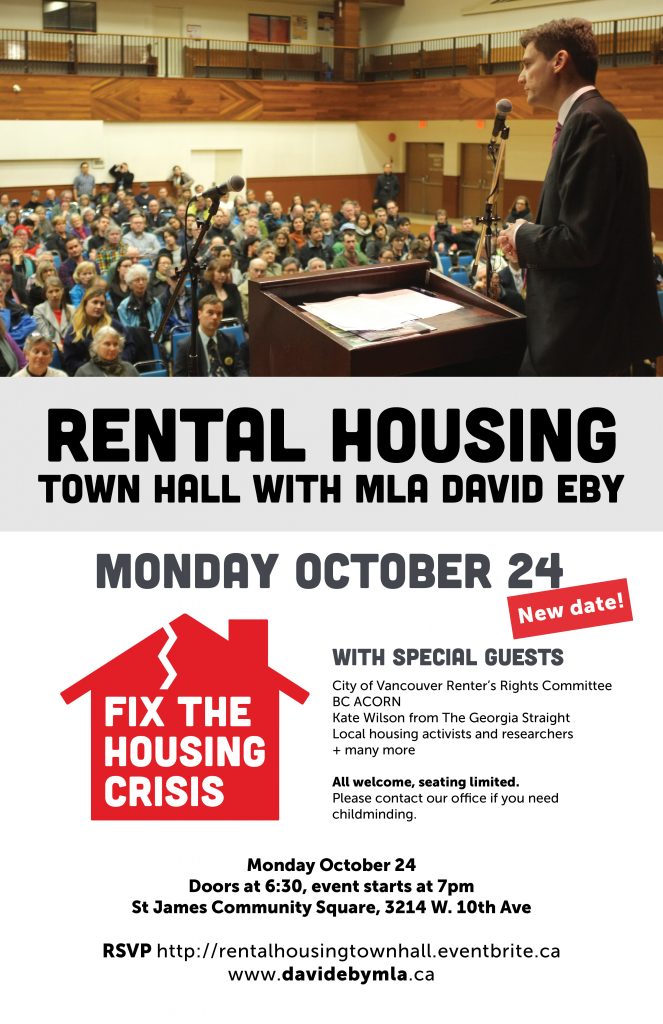 ---
Vacant homes, high pressure tactics on seniors to sell their homes, "shadow flipping" by bad-apple realtors, investor money from all over the globe, money laundering, rental vacancy levels lower than 1% – there's no shortage of scandalous news about housing and the impact it is having on the Metro Vancouver economy, but there is a shortage of political will in Victoria to address it.
David Eby has been working hard to address these issues in his capacity as the Official Opposition Spokesperson for Housing in BC.
Everyone knows we've got a problem, and each person has a different experience with this crisis:
Young people who have watched friends leave BC to find affordable housing and better wages elsewhere, know the brain drain is a real issue.
Grandparents watching adult children move elsewhere with the grandkids, know that young families not being able to raise children in the neighbourhoods they grew up in is a real issue.
Community members and shop owners who know how our bustling neighbourhoods used to feel, and how they feel now, know that vacant homes held as investments are a real issue.
Renters who have searched for rental housing they can afford on Vancouver wages, know that the rental housing shortage is a real issue.
Business owners trying to recruit talented staff to Vancouver, or retain the staff they have, know that people are choosing to live elsewhere because of housing prices.
Updates and Resources
Press Conference:
September 27, 2016: David hosts a press conference re-examining real estate deals with people reporting low incomes in high-income areas and suggesting the government hire more auditors: https://t.co/WmlpFXdFlG
Chronology: Ten Months of Red Flags in #VanRE
September 11, 2016: David Eby hosts a press conference and releases this downloadable document around the red flags in the Vancouver Real Estate market in the last ten months: Ten Months of Red Flags in Vancouver Real Estate Chronology, which was reported on by the media.
David's letter to the Premier re Insider Information
On August 2, David Eby wrote a letter to the Premier regarding the apparent leak of foreign buyer tax details to a major BC Liberal donor. Read it here: Letter to Premier re insider information.
August 3: Read the response from Premier Christy Clark to David Eby's letter here: Response from Christy Clark re Aug 2 letter
Report: How do people reporting poverty level incomes buy million dollar homes?
Full report: Low Incomes in High Value Housing Areas
On July 15, David Eby hosted a press conference with data scientist Jens von Bergmann at MountainMath Reports to bring forward the issue of non-retiree households that report poverty-level incomes for income tax yet purchase high-value homes in Metro Vancouver.
This report provides an overview on these households in high housing value areas based on census data from the 2006 and 2011 Canada Census in Vancouver. David is calling for the provincial government to link tax data with real estate transaction data. See the full report here: Low Incomes in High Value Housing Areas
See David's Housing "Ask Me Anything" on Reddit:
On June 22, David hosted an AMA on the popular website, Reddit. Over 400 users participated and +200 comments were exchanged with focus largely on the housing crisis in BC. See the full transcription here: https://www.reddit.com/r/vancouver/comments/4pcd1e/im_david_eby_mla_for_vancouver_point_grey_and_bc/?
Key points:
1. "In order to reach the affordability of Toronto, for example, wages in Vancouver would have to double, or house prices be reduced 50%. This would be catastrophic for our local economy. We need meaningful supply interventions by government as we've seen historically from the feds (MURB – west end rental housing construction, co-op, RRAP grants for rehabilitating rental housing), and the Province has lots they can do along these lines as well – crown land used for affordability instead of sales to politically friendly (read political donors) developers as we saw in Burke Mountain.
Send a postcard to the Housing Minister:
Print out a copy of this Fix the Crisis Housing postcard and mail it to the Minister of Housing, Rich Coleman.
Watch the March 2016 Housing Town Hall video:
Watch the full video from David Eby's Housing Town Hall on March 16, 2016:
Sign up to receive updates about housing issues from David Eby's community office: