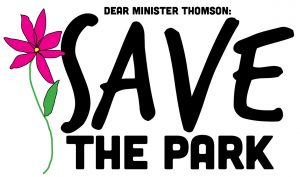 Little Australia Park is a community green space located in the University Endowment Lands at UBC.
It has recently come to our attention that this park is under threat of being turned into a service works yard, despite the fact that a functional service works yard is already operating and servicing the neighbourhood.
In July 2016, this issue was brought to the attention of David Eby as the MLA for Vancouver-Point Grey. Upon learning of this development, David wrote a letter to both the Minister of Community, Sport and Cultural Development (who serves as the notional mayor of the UEL) as well as the Minister of Forests, Lands and Natural Resources asking them to Save the Park.
On July 18, David attended a UEL Community Advisory Committee General Meeting to talk with local residents about their concerns, and introduced a post card campaign asking the Minister to Save the Park. David will be hand-delivering these postcards to the Minister.
Updates:
Email updates:
What can you do?