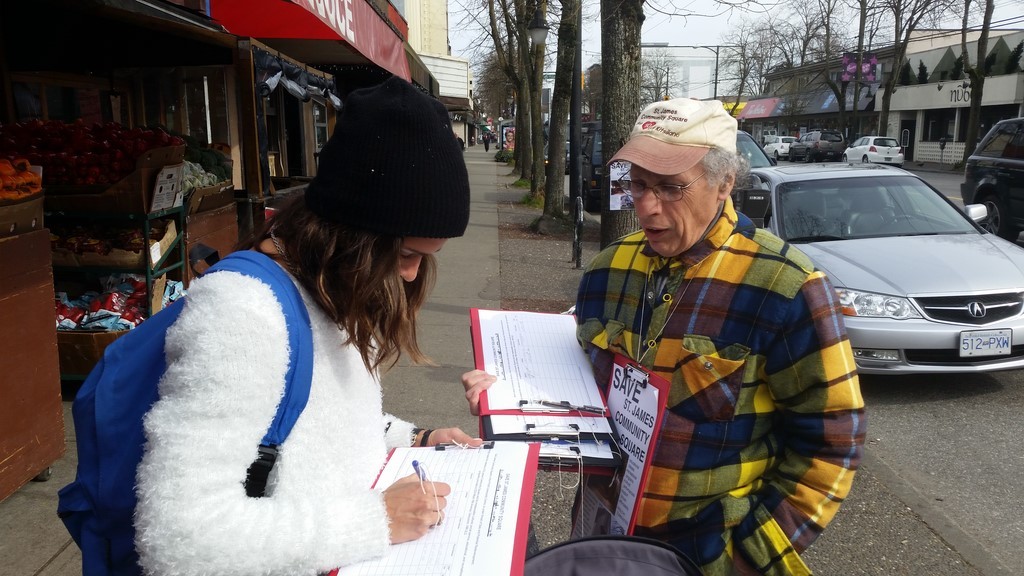 Earlier in March the Kitsilano community learned that the owners of St. James Community Square are putting the property up for sale. We asked vpg volunteer and active user of SJCS Lyn Stewart why the local community centre is such an important piece of the neighbourhood. Here's what she had to say:
I love Saint James Community Square's myriad of programs and events.
I've attended many events from meetings to birthday parties, fundraising dances and Rogue Folk Club concerts… I know that over 500,000 people use this venue every year. The programs are diverse and fabulous; they provide a need for young people and seniors alike. Seeing Moms and tots in activities is heartwarming. All the folks who attend AA – it's inspiring that folks who are dependent on drugs and alcohol want to reverse their addictions/sickness and move on. With support from others in their community, we can unite and prosper. We need each other! And, we need St. James Community square to meet and be connected in our community.
Most recently, I've volunteered at Rogue Folk Club where I've met wonderful friends. After my husband Sam died, I wanted to be busy so I started to volunteer and St. James community Square became like a second home for me. I've met amazing folks who connect, share and enjoy being together. We have a wonderful feeling of community.
-Lyn
 A group of advocates has started a petition to Save St James as a community centre for years to come. Feel free to sign it online here: https://actionnetwork.org/petitions/save-st-james-community-square