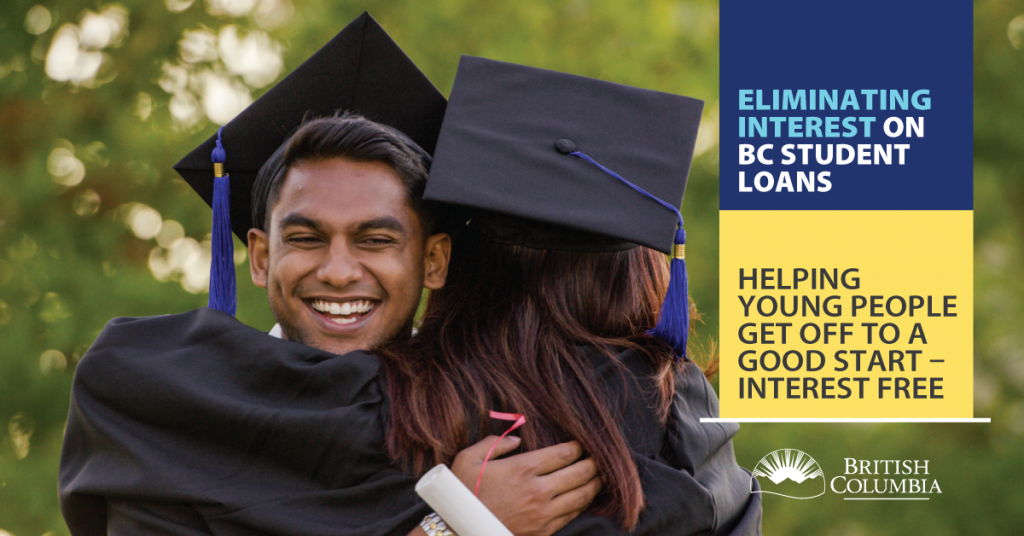 Student loan interest stops accumulating on BC student loans starting immediately
The budget had great news for current post-secondary students and recent (and some not so recent) graduates. For those students who have a British Columbia student loan that has been accumulating interest, or a loan that will soon start accumulating interest on graduation, our government has ended interest on B.C. student loans as of February 19.
While provincial borrowers are still responsible for interest accumulated to date, from now on their payments will only go towards eliminating their student debt as it stands now. When current students graduate with B.C. student loan debt, there will be no interest on the British Columbia portion of their loans. That's 0.0% interest.