December 2019
Dear Neighbours:
Happy Holidays!
Last week our family went to the Lord Byng Christmas tree lot to buy our tree – Ezra's fifth and Iva's first. Of course, we were swept up in the festivities and got a tree that is just slightly too big for our home, mostly because it was so much fun to see students, parents and teachers working together to fundraise and raise fun at this cold, dark, wet time of year.
Thankfully, Grandpa came with us with his pickup truck so we were able to get our tree home safely.
Outside of our family preparations, I've been honoured to be invited to many holiday parties in our community already this year. I'd like to thank the residents of Steeve's Manor for having me over for their annual holiday celebration dinner, as well as the members of Vancouver's Jewish community who have invited me to participate in their annual "Dreidels and Drinks" menorah candle lighting Hanukkah celebration again this year on December 18th.
At this time of year, it's important to support those less fortunate, including the people in our province who will be living outside this winter – a critical injustice that has gone on too long, and that we are working hard to fix. In under two years, we have more than 20,000 homes completed, underway or announced in nearly 80 communities throughout British Columbia so far. There's much more work to do.
But there is also much to celebrate. B.C. is enjoying Canada's strongest provincial economy and lowest unemployment rate, strong wage growth, and a balanced budget that includes historic investments in child care, housing and infrastructure. There's so much we've achieved together this year:
Vancouver Point Grey has seen an investment of $9.8 million in childcare from the B.C. government. New childcare spaces are opening across our neighbourhoods, many at UBC given their expedited approval processes, but increasingly in Vancouver as well as the city rolls out their childcare initiative in partnership with the province. Overall, $3.5 million has gone back to parents in our community through reduced child care fees and the Affordable Child Care Benefit.
At a time when almost every other province is talking about laying off teachers and cutting education funding, B.C. has invested more than $1bn in our public schools to support our hard-working teachers and the students they work with every day, along with $2.7bn in capital funding for seismic upgrades and long overdue new schools in growing communities.
Grizzly bears are no longer being hunted in our province for sport and trophies; instead, they're being hunted by people with cameras and binoculars as part of a growing and vibrant bear watching industry that continued to expand in 2019.
Like stuffed and mounted grizzly bear heads and paws, MSP payments are now a thing of the past – just last week the Finance Minister announced the imminent end of MSP payments for British Columbians in 2020.
Our beloved old Bayview Elementary school is finally empty, waiting for the start of construction of a beautiful new, seismically safe school for our community's kids this year.  I hear that "Camp Bayview" is going well thanks to the teachers, parents, and students who continue to create community.
Lord Byng is undergoing seismic upgrades as well to their workshops, gym, cafeteria and auditorium, a phased program that will continue through 2020 and wrap up in 2021.
Work is nearing completion on a public real estate registry that requires the true owner of properties to be declared – no more numbered companies, anonymous offshore trusts, or "students" buying luxury properties and flipping them repeatedly – BC's registry will be world-leading in transparency of ownership for tax and law enforcement officials.
Work on the Broadway Subway to Arbutus Street is already underway and visible with a new project office that is open to the public and holding public meetings to discuss the planning process. In the meantime, we have also funded a new SeaBus, 5% more cars on the Expo Line, 9% more cars on the Millennium Line, 18% more bus service (including 7 new B-Line routes) and 22% more HandyDART service. The signs for a coming new "RapidBus" are already posted at UBC.
Vaping devices and flavoured vaping products are now tightly regulated and will no longer be accessible or visible in the same way.  Our government has taken significant action, the most aggressive and progressive crackdown on underage vaping in Canada, to preserve BC's place as a leader in anti-nicotine and tobacco use initiatives and help a new generation avoid becoming addicted to nicotine.
Hundreds of new student housing spaces at UBC announced or under construction already will reduce traffic on our roads and alleviate some rental housing pressures in our neighbourhoods near UBC, while giving students the opportunity to live and work in our remarkable community.
The Clean BC Plan and the new Climate Accountability and Transparency Act is showing up in our community. Electric cars and infrastructure are increasingly visible as BC continues to roll out industrial and consumer level incentives to reduce our emissions as Canada's leader in responding to the climate crisis through our Clean BC plan.
An independent anti-money laundering public inquiry is completing its preparatory work and will be launching in the Spring of 2021 to continue to gather information and compel testimony and documents from those involved in industries and illegal activity related to money laundering in our province.  Soon the public can get the full picture of how our real estate market, casinos and luxury car dealerships have become world leaders in dirty money transactions, and what we can do to crackdown.
This is just the start of the work we have done with you and for you over the last year, work that is visible in our local communities and across the province. I wish you and your families a warm and celebratory holiday season, a merry Christmas, a happy Hanukkah, and a prosperous 2020. If I don't see you over the holidays, see you next year!
Yours truly,

Dave
YOUR MLA IN THE COMMUNITY
Thanks to our amazing volunteers and the Creative Neighbours local art salon. Enjoyed decorating the office with Lili, Emily, Changich, Kerry, Jenny and Julia with our Secondary Student Youth Council and then launching the office Winter Art exhibit with an opening night featuring the Creative Neighbours. Come by between now and December 20 to see the art and to savour one of many candy canes hidden around our office.
Always a pleasure to talk with students at our local schools. Kitsilano High School students talked to us about volunteer opportunities. Students at Fraser Academy talked with David about the law, public service, and social change. At University Hill Elementary, our crusading grade six students talked with David about ways to take action on climate change and what exactly is in the Clean BC Plan.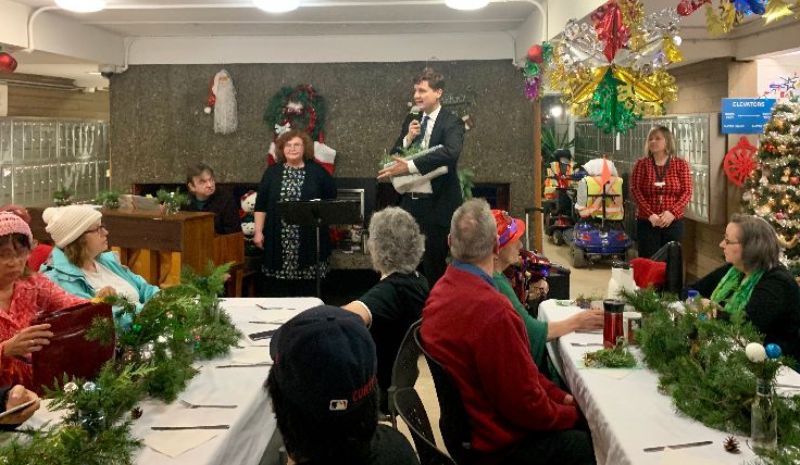 Kicking off the holiday season at Steeve's Manor annual Christmas dinner hosted by Kits Neighbourhood House. The evening was filled with festive decorations, beautiful music, and lots of cheer, as well as herb bouquets harvested and donated by many of our Kits neighbours and Village Vancouver.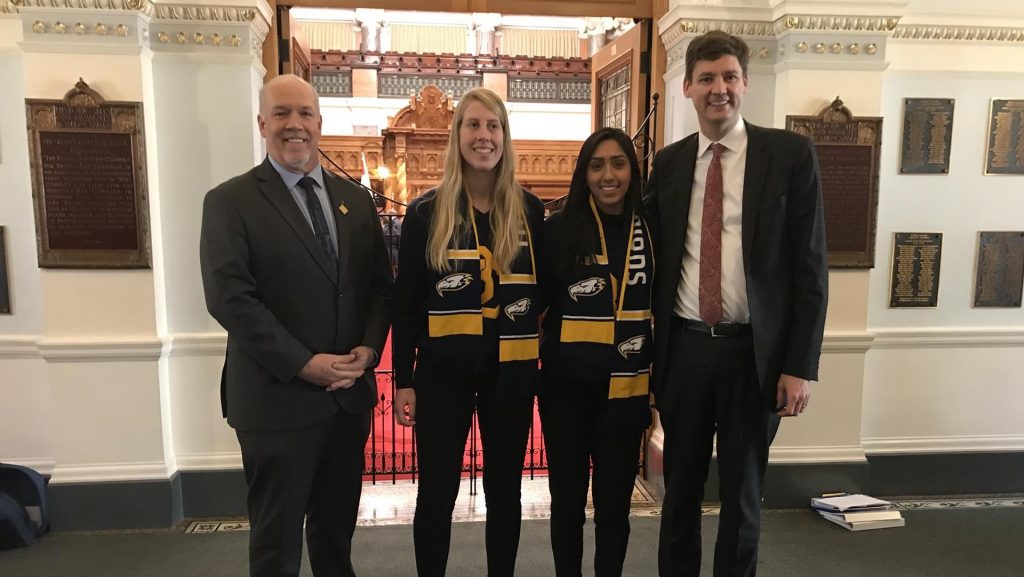 Congratulations to the UBC Thunderbirds women's soccer team, 2019 U SPORTS National Champions! Thanks to goalkeeper Emily Moore and defender Anisha Sangha for visiting the BC Legislature to share the joy of victory with us. #goTbirds
Honoured to join the UBC community for the Remembrance Day ceremony.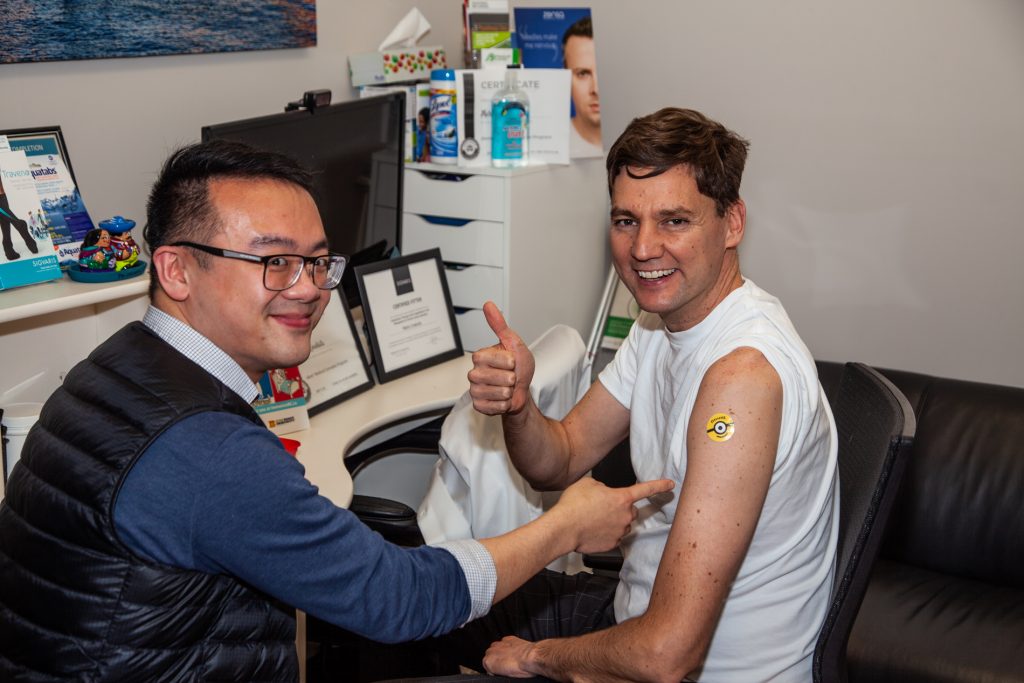 Visiting Mario at UBC Pharmacy for this year's flu vaccine.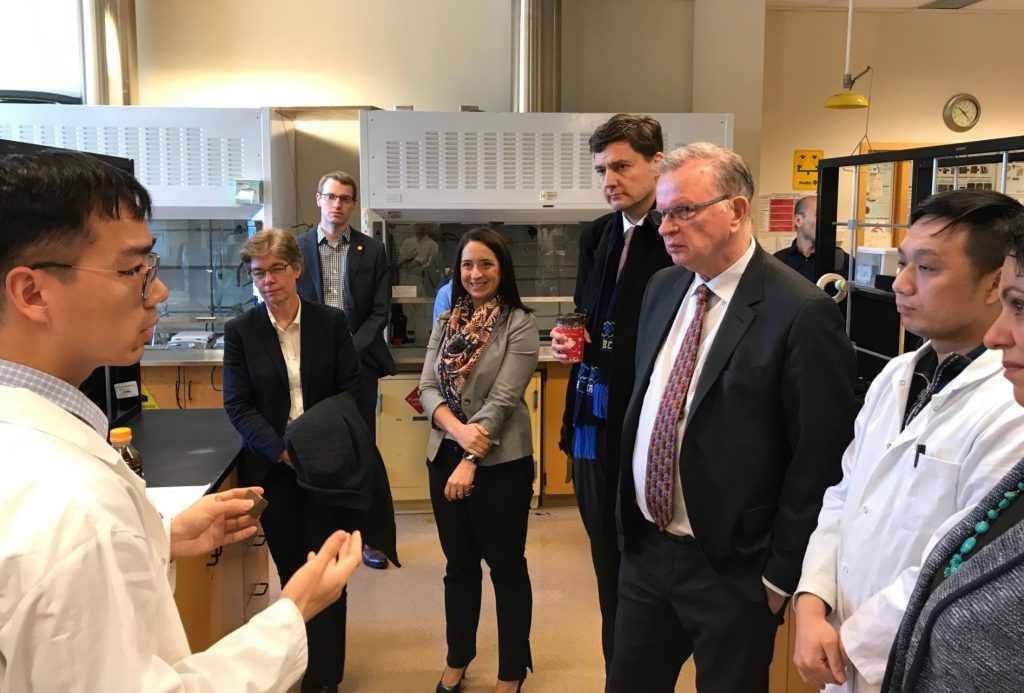 Amazing world-class team at UBC BioProducts Institute's Advanced Renewable Materials Lab. Minister Bruce Ralston joined us for a tour and a discussion of compostable polymers, biodegradable polymers, the BC pulp and paper bio-alliance, and strategies for building a centre of excellence in B.C. Their work is a great example of how we can do well while doing good. Check out some of the fascinating work that is happening in the intersection of science, environmental remediation, and industry here.
VPG Youth Council guest columnist-an experiment!
In early 2018, with the support of a remarkable youth volunteer named Maria Lin, our office started a Youth Council to advise me on how better to engage with young people in our community. Fast forward to the present, and we now have an enthusiastic group of high school students that meet every other month to have engaging conversations, make suggestions, and hear presentations on the issues facing British Columbia today.
Emily Zhang, grade 10, is one of our keenest volunteers, and at our invitation, prepared a brief submission for this newsletter on a policy issue of her choosing. She has chosen to write about her views on "curriculum reform" in the Vancouver School Board.
For background, provincial law enables B.C.'s school boards to engage in "pilot projects" for local students across the province that change traditional ways of delivering education. Vancouver has taken advantage of this provincial authority to revisit how grades are given by teachers in Vancouver high schools for grades 8-10. Emily's not so hot on this change – you can read more about her concerns below.  For an article in which a VSB Director of Instruction outlines the VSB perspective, read here: https://www.citynews1130.com/2019/02/15/vancouver-schools-test-new-report-cards-scrapping-letter-grades-for-elementary-students/
If you have feedback for Emily on this topic, you can reply to this e-mail or e-mail me directly at David.eby.mla@leg.bc.ca and I will forward it on to her. If you are curious to learn more about the BC Curriculum in general, see here: https://curriculum.gov.bc.ca/  Discussion of Core Competencies here: https://curriculum.gov.bc.ca/competencies
My Impressions of the New Curriculum
by Emily Zhang
Recently, the BC curriculum has undergone some major changes, and is currently on
a path to completely redesign itself in order to better meet the needs of all learners. The
process started back in 2010, when the Ministry of Education decided that we needed to
improve the current education system to adequately meet all students' needs. The full
transition to the new K-9 curriculum began in the 2016/17 school year, the full transition to
the new Grade 10 curriculum took effect in the 2018/19 school year, and the full transition
to the new Grades 11 & 12 curriculums will take effect in the 2019/20 school year.
Although the transformation to the new K-9 curriculum began nearly three years ago, I only really became more aware of it last year in grade nine. The change in the system that caught my attention was the implementation of the Core Competencies, which covers important skills such as thinking, communication, and personal and social skills. In my grade nine year, these Competencies were assessed using colours, such as green, yellow, red, and purple, although the assessment was never reflected on my report card. The biggest difference I noticed in the new curriculum is the change of how to report students' progress on learning. Instead of letter grades and percentages, K-9 students will be evaluated by several policies, including that reporting must be done using the four-point provincial proficiency scale, along with descriptive feedback.
From my perspective as a student, I acknowledge that the education system has flaws, but the current letter grades and percentages are not one of them. As a learner, I feel more motivated to work harder and to achieve higher as a result of the letter grades, and seeing an A on my report card always rewards me with a sense of pride. In addition, the elimination of the current reporting system of letter grades and percentages is causing a great amount of confusion amongst both students who are preparing for post-secondary education and teachers. The redesign of the British Columbia curriculum has brought a lot of excitement, but has also created many feelings of uncertainty, especially for grade 10,11, and 12 students, including myself.
West Point Grey Community Centre
Family Playtime (children ages 1-8)
Children can climb, slide, ride, roll, jump, play with the sports equipment (soccer, floor hockey and basketball) or just bounce away in the Bouncy Castle at West Point Grey CC. There is something for every child. Register at the event location.
When: Saturdays and Sundays until Dec 15 from 9:30-11am
Where: West Point Grey Community Centre, 4397 West 2nd Ave
Cost: $3.25 per drop-in
Grow your own Microgreens – Microgreens are tasty and nutritious greens that can be eaten as a fresh snack or added to salads, smoothies, soups and more. In this Village Vancouver Westside Neighbourhood Food Network workshop with Dr. Yael Stav, you'll learn how to grow your own trays of microgreens at home year-round. We'll look at the difference between sprouts and microgreens, review the many possible seeds that can be used for starting microgreens, and look into troubleshooting common problems. You'll prepare your own microgreens tray to take home! Supplies included. Dining Room and Kitchen 258841 $13/1 sess Th Jan 30 6:30pm-8:30pm Aberthau Community and Eco Art Garden Workshops hosted by Village Vancouver
Exploring Responses to the Climate Emergency – Join Village Vancouver and Westside Neighbourhood Food Network in discussing practical responses to the climate emergency. For this gathering, we're particularly interested in actions you're taking, especially ones which others can also take. Facilitated by Ross Moster. Dining Room and Kitchen 258842 Free Th Feb 6 6:30pm-8:30pm
Make Your Own Kimchi – In this Village Vancouver Westside Neighbourhood Food Network workshop, you'll learn how to make kimchi, a traditional fermented Korean side dish, and take home a jar of your own creation! Bring a wide-mouth 500ml mason jar, cutting board, large knife, and large bowl (optional). Dining Room and Kitchen 258840 $13/1 sess Th Feb 13 7:00pm-9:00pm
Kitsilano Community Centre


Earthquake Preparedness Pets – We've seen in recent disasters that people refused to evacuate if they could not take their pets with them. Learn what you can do to ensure both you and your pets are prepared for any type of emergency or disaster. Please pre-register. Th 7:00 PM-8:30 PM Feb 20 Free 255714 W 7:00 PM-8:00 PM Apr 8 Free 259322 Instructor: City Of Vancouver NEPP
2020 Community and Collaborative Gardening Opportunities – Looking for a place to garden this year? Learn about our family-friendly, cross-cultural collaborative community gardens in Kits, Strathcona, and West Point Grey at this info session. Applications will be available for anyone interested in gardening with us. All levels of experience welcome. We'll have a community seed library present – pick up some free seeds, swap or donate seeds. Sa 12:30 PM-1:30 PM Feb 22 Free 2584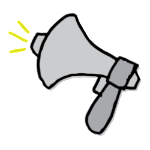 The Province is committed to making significant new investments and developing new partnerships to collaboratively deliver stewardship together.
We built this draft strategy over 18 months through an unprecedented conversation with British Columbians.  We asked what actions we should take to improve wildlife stewardship. We believe this strategy reflects the rich dialogue and diversity of ideas we heard.
In the strategy, we propose a draft vision and principles to guide the five goals and 23 actions that are the foundation of our pathway forward. We are committed to deliver this strategy together to benefit all British Columbians as we implement our vision.
If you haven't already, please consider reading the 
Together for Wildlife strategy 
before completing the questionnaire. All submissions will be reviewed and those that meet 
our criteria 
will be posted publicly.
This public consultation and questionnaire are open until January 9, 2020 at 4:00pm PST.

The Government's CleanBC plan puts the province on the path to a cleaner, better future – reducing climate emissions and transforming where we live and work, how we get around, and how we power our industry. This is only part of addressing the climate change challenge. We need to also take steps to prepare and respond to the impacts of climate change that are already underway.
Across B.C. we've seen record wildfires, extreme weather, increased drought and more frequent flooding. As residents, businesses, Indigenous peoples and all levels of government, we need to work together to better understand what's at risk and what we can do to be prepared.
That's why the Province of British Columbia is developing a climate preparedness and adaptation strategy to help ensure that communities across B.C. can prepare for a changing climate.
We want to hear from you. We want to know how B.C.'s changing climate is affecting you and what you think needs to be done to prepare for climate change in your community and across the province.
You may submit your feedback by January 10, 2020 at 4:00 p.m. in the following ways:
Complete the online questionnaire.
Share your thoughts on the different topics on the discussion forum.
Anyone from individuals to business, Indigenous Nations and local governments to associations and non-governmental organizations can make written submissions to ClimateReadyBC@gov.bc.ca. More detail is on the submission page.
Do you have a story about a climate change-related event? Share your experience on social media using the hashtag #MyClimateStoryBC and #ClimateReadyBC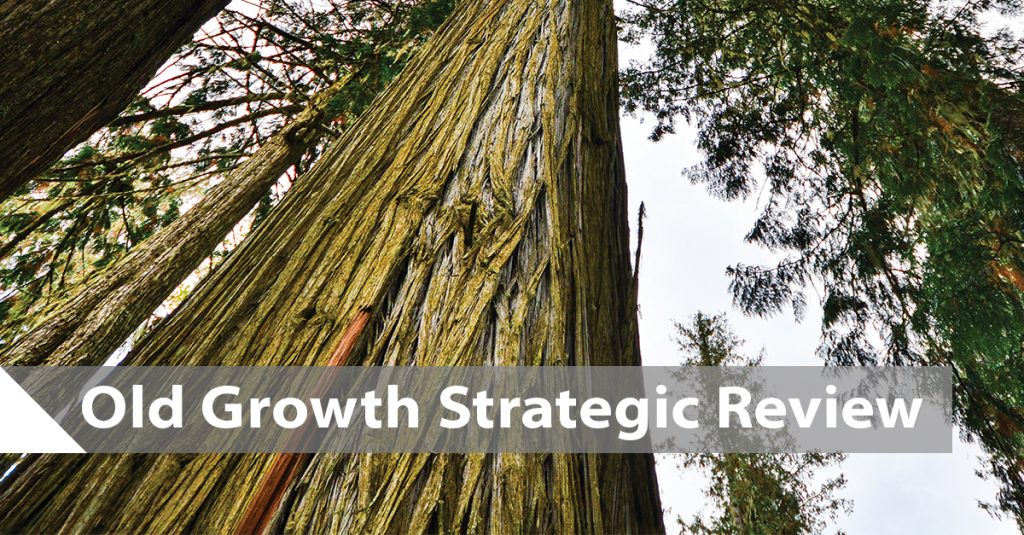 On July 17, 2019, the Government of British Columbia announced that a two-person panel had been appointed to lead an Old Growth Strategic Review and provide a report to the Minister of Forests, Lands, Natural Resource Operations and Rural Development.
Garry Merkel, a professional forester, natural resource expert, and member of the Tahltan Nation, and Al Gorley, a professional forester and former chair of the Forest Practices Board, will engage the public to hear perspectives on the ecological, economic and cultural importance of old-growth trees and forests. They will report back to government in spring 2020 with recommendations that are expected to inform a new approach to old-growth management for British Columbia.
Part of this review will include an opportunity for the public, organizations and professionals to share their thoughts on old-growth in B.C. The ways to participate are:
Complete the online questionnaire.
Organizations and professionals and other interested parties may submit a written submission. Read the Guidelines for Written Submissions.
Send an email to oldgrowthbc@gov.bc.ca
Feedback regarding the proposed changes will be accepted until 4 pm on January 31, 2020.